To photograph love is the most wonderful experience.
I have dedicated my life to it, traveled the world, cried during the ceremonies and first dances, felt overwhelmed countless times by the passion people can have for each other. I stepped into people's bedrooms capturing the intimate moments and milestones in their lives: engagement, wedding, becoming a family… I've never had enough of it and I can't wait to be a part of your love story.
I'm a restless, curious person with thousand ideas per second. What to eat, which country to visit next or how to take that picture of a couple kissing. I put all that passion in my work with one rule – letting you feel free in front of my camera. My intention is to make you laugh and dance as if no one's watching, but also capture those candid moments inbetween, when the world stops and you look at each other with sparkly eyes. Oh, I am crazy about all those lovely details!
I have photographed over 300 weddings around the globe, but each and every time I'm excited as if it was the first time (Foreigner's song in my head now). No awards I've been given were as satisfying as my couples' tears of joy when they saw the results of our teamwork. Yes, it is both me and you guys that create honest, emotional still images of your love.
show more
Trust me and my experience. Time moves fast and I've always believed that pictures I deliver should be timeless.
Wedding photography was evolving from posed portraits in the studio to funny and colorful, to finally melancholic, landscape shots. I have seen it all through 13 years, as half of The Snap Shots. Along with my partner, I have taken part in forming the new wave of wedding photography in Poland. We've run workshops for amateur and professional photographers, we've been named the best wedding photographers in Poland and received awards in Artistic Guild and Wedding Photojournalism Association, Zankyou, Bridelle, we also received a Polish Wedding Planners Association certificate.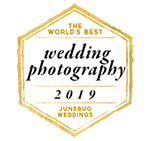 In 2018 I opened a new chapter as an individual photographer and it felt like just the beginning of a new, exciting story.
more
I always put myself in your shoes. With the current flood of photographers, finding and picking the one is hard. Yet the most important element of the image is… y o u .
So for you to be comfortable and carefree I step back, let things happen and photograph everything unobtrusively. My goal is to deliver authentic, natural emotions frozen in pictures. You should feel you're in good hands, like sharing your precious love and intimacy with a person you know.
One couple told me that choosing me was like a proposal. I guess I should put some "tinder info" here then. I am a highly sensitive, empathetic person. I travel the world with great joy, I feel through music, I believe that there are no coincidences. I feel most comfortable when I'm close to nature. I could watch a good drama movie every evening or read a fascinating psychological book if only I didn't spend so much time cooking or eating or thinking about what to eat. After many years of hustle I settled down for slow, peaceful and real life. I've never been more happy.
With great passion I do portrait, fashion & lifestyle photography. I also rent a beautiful loft in center of Warsaw called Moonshot, that could be the venue for your intimate wedding, dinner or bridal party.
I speak English, Polish, a little bit in Spanish and German. French is on the to do list 🙂